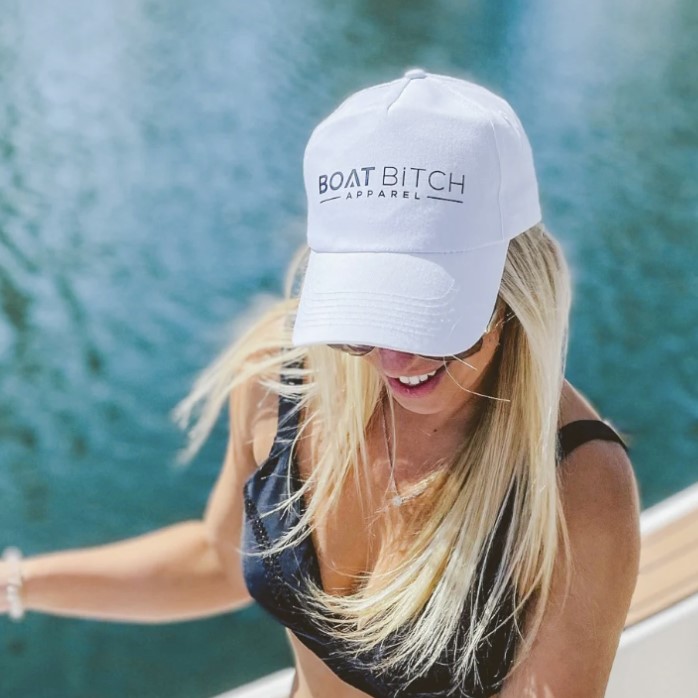 It sounds like a lot of fun to take a boat ride on happy hour! A nautical-inspired outfit is always fashionable since you will be out on the water. These are some tips and outfits for a boat party.
1. Wear Nautical Colors
You can't go wrong with traditional sailing flag colors, no matter if you are taking a slow motorboat cruise or a slower sailboat ride. You will feel relaxed and comfortable on the water, with a mix of blue, white, black, and tan, as well as hints of yellow, bright, and green.
2. Be Simple But Not boring In Your Clothing
You will be moving around the boat and climbing in and out of it, as well as shifting in your seat and possibly even crossing the deck in the wavy water. Don't be too busy with your frilly top or silky pants. More sturdy basics are needed.
Accessories should be smaller and more closely positioned to the body. You can wear fun earrings, such as studs, but avoid too many dangly pieces that could fly or get caught on equipment. It is better to have less than you think.
Note: Keeping it simple doesn't mean keeping it boring. This creamy sweater, for example, is simple and classic. But with an off-the shoulder neckline it transforms into a cute little boat-party-ready sailing outfit. This outfit is complete with tassel earrings and flat, lace-up sandals. The yellow tote gives it an extra energy boost!
3. Stripes Are Fun
When you think about sailing or boating, stripes are the first thing that pops into your mind. This cool button-up shirt with a stripe looks great paired with your favorite white jeans. Any stripe can be used, whether it's blue and white stripes or black and white strips. You can find more striped summer outfits right here.
4. A Big Straw Tote Is A Must-Have
A large tote can be relaxed in appearance. A structured handbag is more formal. You can also use it to carry everything, from sunglasses and a hat to a towel or swimsuit. Straw or rope totes are very summery and look great on the beach or at sea.
5. Linen Is The Best Option
Linen is a popular summer fabric. It keeps you cool and looks great even when it's all rumpled. For a breezy, nautical-inspired look, pair a linen shirt and shorts with nautical stripes.
6. Wear Appropriate Shoes
You can't wear heels on a boat, so you should avoid wearing heels. You can wear sneakers or boat shoes, but sandals are fine if you prefer to wear sandals. Black soles can scratch the boat deck so they are not recommended.
7. Swimsuits Already On The Runway
If the hosts suggest a swim at the boat party, bring along a nice swimsuit. It is much easier to bring your swimsuit onboard, even if you are wearing shorts. For drying off, don't forget to pack a pair of pants in your bag.
8. Bring A Windbreaker
You can experience weather changes quickly when boating. You can roll up a light jacket or windbreaker and stash it in your bag. For an afternoon on the boat, a sporty and colorful look is great.
9. Wear The Right Hat
Sunlight can be very strong on the water. To protect your skin and prevent your hair from getting bleached, bring along a sunhat that will not blow away.
Don't forget sunscreen and sunglasses as you rush to the pier. It's worth considering bringing your most expensive sunnies. They can easily get lost or squished in a boat. This is just a thought!
This post was written by a professional at Boat Bitch. Whether it's hats, sunset hoodies, sun and water tops or just everyday tops, Boat Bitch Apparel will keep you looking great while on your boating excursion. The super soft, feminine cut, stretchy boating clothes will keep you in Boat Bitch style looking and feeling great all day long. Featuring UPF 50+ / SPF 50+ sun protection, moisture wicking technology, pastel colors and reinforced seams Boat Bitch apparel is the perfect fit when it comes to ladies boating clothes. Click here to check out our clothing and accessories today!
Related Posts