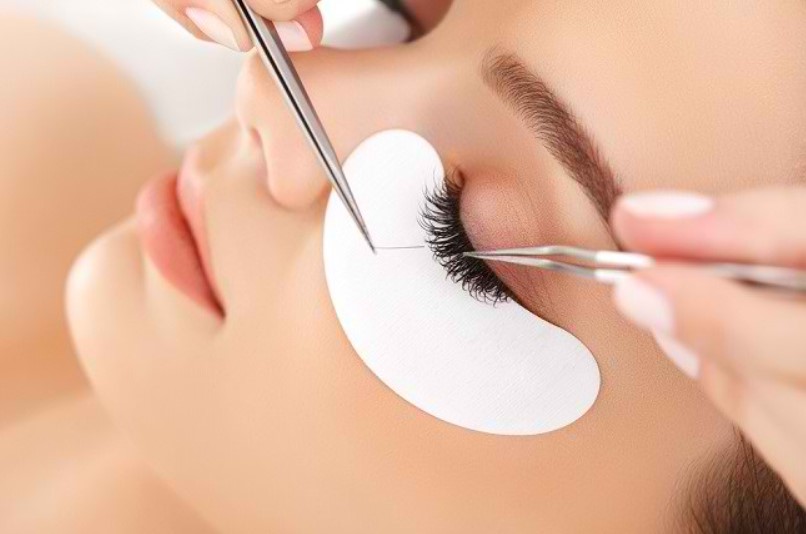 Eyelash extensions are semi-permanent lashes applied to your natural lash hair and have recently gained popularity among millennial beauty aficionados. They are a step above from applying artificial lashes and are known to endure for several weeks. Because of the growing popularity of permanent cosmetic procedures such as lip blushing and brow microblading, eyelash extensions have become a popular technique. It is non-invasive, painless, and greatly reduces makeup time. But, considering their popularity, do their advantages and disadvantages balance out to make them a desirable technique to pursue? 
Let's have a look at some quick facts…
PRO: They expedite your cosmetic application.
If you typically go all out with false lashes and have to stick, curl, and finish them with mascara, this can take anywhere from 10 to 20 minutes. Eyelash extensions can eliminate this daily commitment while also significantly speeding up your makeup application.
PRO: They may be used in place of other eye makeup.
Eyelash extensions are bold enough to be worn alone. They may have a 'wakening' effect on your eyes and draw attention away from things like dark circles and under-eye bags. This is why many women get eyelash extensions done to eliminate the process of clearing off eye makeup from their overnight skincare regimen entirely.
PRO: They are customisable.
Regular falsies are made in a standard style and are one-size-fits-all. On the other hand, eyelash extensions can be customised to your desired length, volume, fullness or to accentuate and highlight your eye shape. As a result, they are more suited to your distinct facial traits.
PRO: You can avoid mascara smudges.
Mascara is one of the most common mistakes people make when applying makeup. Cleaning up smudges, clumps, and flakes may occasionally 'dirty up' your eye makeup application. Getting eyelash extensions eliminates this problem entirely!
CON: They may harm your natural lashes.
While the treatment is relatively safe on its own, some mistakes might harm your natural lashes. For example, 'cheaper' extensions frequently attach a pre-glued lashes on your natural lash line. This might completely ruin your natural lashes.
CON: Long-term usage might cause permanent lash fallout.
Regularly applying lash extensions might result in long-term and irreversible lash fallout. This occurs because lash clusters, or even individual lashes, can sometimes prevent your natural lashes from shedding and disrupt their internal rejuvenation process.
CON: They have the potential to induce eye infections.
Regardless of the salon's reputation, applying lash extensions uses tools and bonding agents that are very close to your eyes. As a result, any mishaps can result in infections such as conjunctivitis or even glue-induced rashes around the eyes.
CON: They can be rather unpleasant.
Despite the fact that lash extensions are intended to be lightweight, they can be pretty uncomfortable to get used to. After all, you wear them all the time – to bed, the shower, and everywhere else. This is especially true for newcomers to the lash game who have little makeup experience. It is also true if you have overly sensitive eyes, dry eyes, or experience irritation more frequently than usual.
Related Posts